Few weeks back (can't really remember when :p old liao got bad memory) brought Declan and his cousin Evelyn to Sentosa fo some fun. Below are some pics to compensate for the lack of posts recently.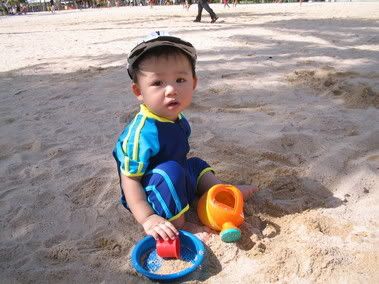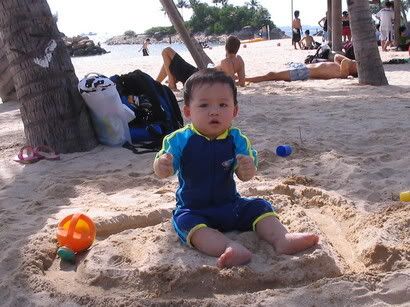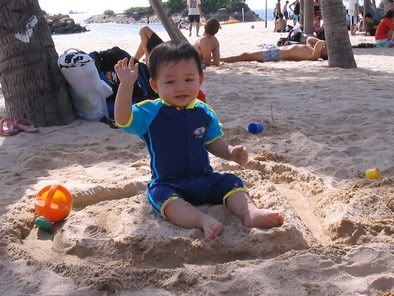 The daddy dug out a heart and I put his son on the little hearty island that daddy created.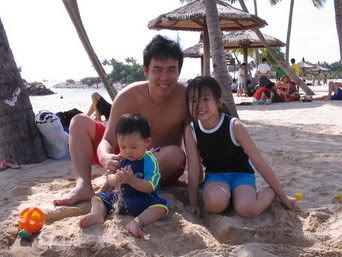 Can you folks believe that the sleeveless T and blue tights which evelyn was wearing actually comes from my wardrobe?? is she big or am i small???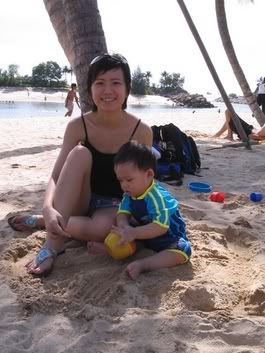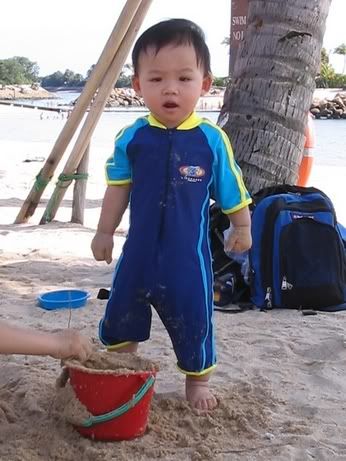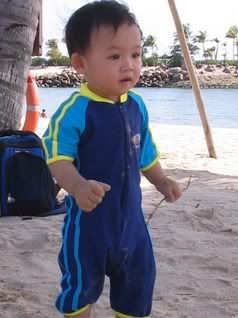 I spent most of the time looking after our belongings while the 3 of them fool around in the sand. I guess daddy spent "part" of his time checking out the bikini gals. Evelyn spent most of her time digging into the sand and Declan spent most of his time trying to find out what does sand taste like. He kept shoving sand into his own mouth and then spitting it out again... reminds me of luo han fish...